Solar Energy Solutions by Silverline Security
Our goal is to deliver comprehensive household solar power solutions with fine workmanship, meticulous attention to detail, and outstanding customer service that motivates you to refer our company to others.
We have extensive experience with solar panel installation for complex residential homes that have a variety of roof types including standard roofing shingles, Spanish tile, corrugated roofs, standing seam metal roofs and flat roofs. We also specialize in-ground mount arrays and off-grid systems.
Our in-house service division is here to help you with any and all household solar energy essentials.
Stop renting electricity from the utility right away. Install solar panels on your home to generate your own clean energy and enjoy both immediate and long-term financial gains that also contribute to environmental protection.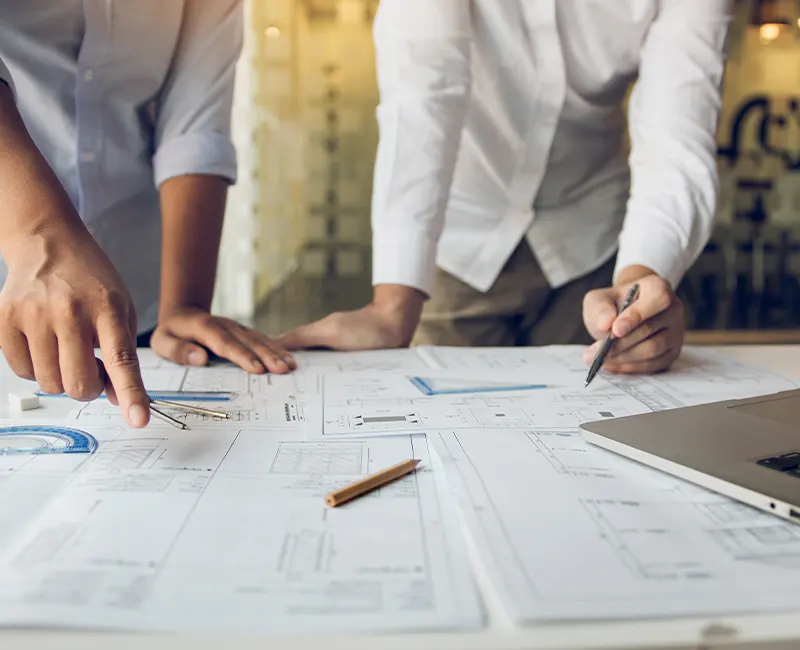 Evaluate
Our team of expert solar consultants will evaluate if your home is fit for solar energy. They will provide you with a precise estimate and a drawing of the new solar design for your house. Set low energy prices for the upcoming 25+ years.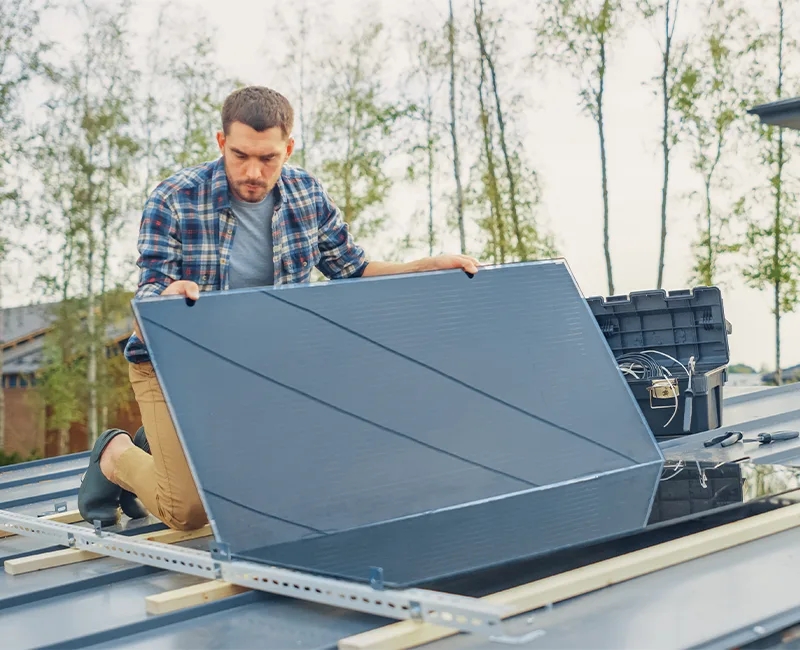 Install
All the details such as permitting, examinations, electrical work, and grid connection will be handled by us! We will connect your system to your utility company and give you the all-clear when everything is ready for you to enjoy your new solar energy systems.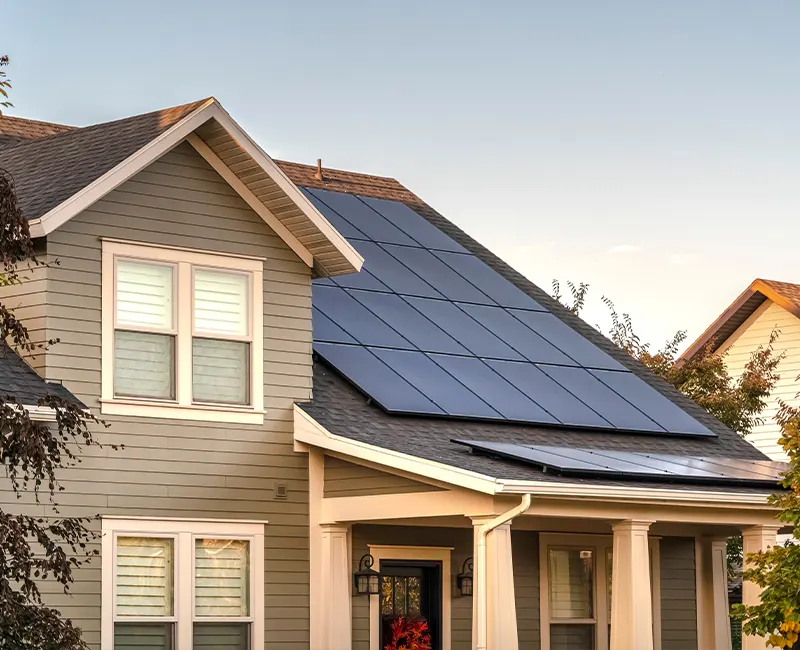 Use
Congratulations! The energy usage in your home is now powered by the sun. Impress your neighbors while using a mobile device to check your solar output. Enjoy the savings for decades while living in a solar-powered home.
Solar pays for itself with the solar tax credit
Right now the federal government is shelling out a 30% federal tax credit for qualified homeowners which means you get to keep an extra $6,432 (average Utah home tax credit) in your pocket this year instead of handing it over to the Feds! Go Solar Now because this amazing incentive will only last for a short while longer!
Benefits of using solar energy systems
Save Money
With a solar panel system, you will create free power for your system's entire 25+ year lifespan. Solar still lowers your utility costs, so you will start saving money right away even if you don't produce all of the energy you use. Going solar helps to insulate you against any potential future energy cost increases.
Federal & State Tax Credits
The federal home solar energy credit is a tax break that may be used to offset a portion of the cost of a solar system on federal & state income taxes. These tax credits can vary from year to year, but for completed solar energy systems in 2023, the federal tax credit is 30%. Which in Utah is an average savings of $6432. The Utah tax credit is 25% up to $400.
Increased Home Value
Your home's resale value is greatly increased by solar panels. A roof's lifespan is further increased by solar panels since they shield the surface from precipitation, snow, and flying objects. Because the summer sun is not directly shining on the roof, they increase the home's energy efficiency.
Call 877-759-7233 or fill out the form to start your project today!