Security and So Much More
Let Silverline Security equip your home with our personalized security systems. We can place you on the cutting edge of technology by giving you unprecedented control of any system in your home through a single user-friendly interface.
Use our personalized systems to create scenario settings to fit your lifestyle. Did you forget to turn off a light before leaving on a week-long vacation? Program an "Away" setting on your mobile device to shut off all lights. Too tired to get out of bed to lower the temperature? Pick a "Nighttime" setting that will do it for you. Having guests over? Select a "Party" setting that will broadcast music in all rooms of your house and dim your lights to set the mood. The options are limitless, and you are in total control. With the help of Silverline Security, we will make you the master of your home.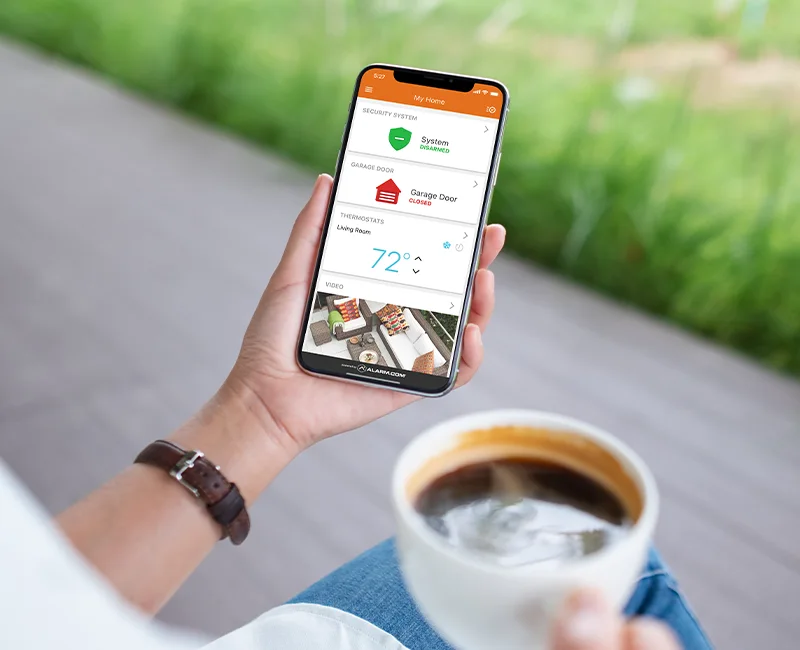 Technology working together for you
Our packages are only the beginning. Silverline can expand as much as a client desires or needs. If you have many windows and/or doors, you'll want to consider securing those areas. The good news about our add-on features is that they can be added at any time. If you decide you want additional coverage in a certain area, no problem. Just consult one of our expert technicians.
Silverline Security offers state-of-the-art security alarm solutions to help you protect your property 24/7. With remote access, you can easily and remotely monitor your home systems from a remote distance whenever and wherever you may choose.
At Silverline Security, we can offer you the best CCTV cameras for your home and for your budget. Catch all the action in your house and have a record of all events that you can access from anywhere in the world. Let our team of friendly, knowledgeable experts take the hassle out of surveillance system integration.
With our Interactive Services, you can easily and remotely monitor your home systems from a remotely. Remote home access includes smart locks and garage doors that you can control from anywhere, giving you peace of mind.
You can check security surveillance for your home at any hour, adjust the volume on your favorite streaming service throughout your house, and even adjust the desired home temperature without moving from your chair.
Commercial Access Control
Having control over the goings-on of your business is important if you want to maintain a productive and dynamic working environment. We offer a wide range of access control solutions to suit the vast variety of businesses we cater to. The system logs and tracks the identities of those who enter, creating a record that can be combined with recorded video for even greater value.
Our integrated security systems are designed and installed in your units to detect and notify of attacks and break-in attempts. Adding cameras around the perimeter of your property can further enhance our security systems.
Security and So Much More
Your home, just like you, is unique. We recognize that, and you don't need us to tell you that the members of your household—family, pets—schedule, and lifestyle are as unique as a fingerprint.
That said, everyone has something in common when they consider a security system: they all want it to bring peace of mind. Anything less…well, why bother? Since this is the one universal goal of any security system, our packages start on common ground and then expand into full customization.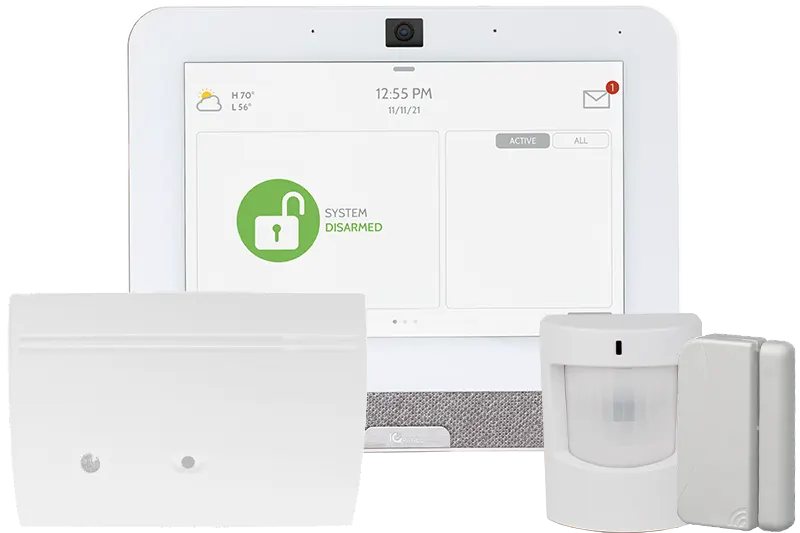 1 Main Display Panel Keypad
1 LTE Cellular Radio
1 Motion Detector
1 Glass Break Detector
4 Door/Window Sensors
$549 Due at Installation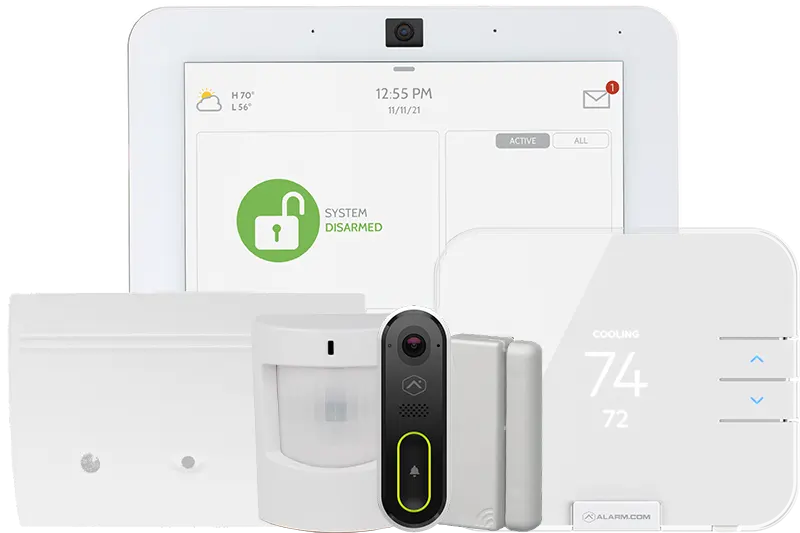 1 Main Display Panel Keypad
1 LTE Cellular Radio
2 Motion Detectors
2 Glass Break Detectors
8 Door/Window Sensors
Alarm.com Thermostat
1 Video Doorbell with Alarm.com
$949 Due at Installation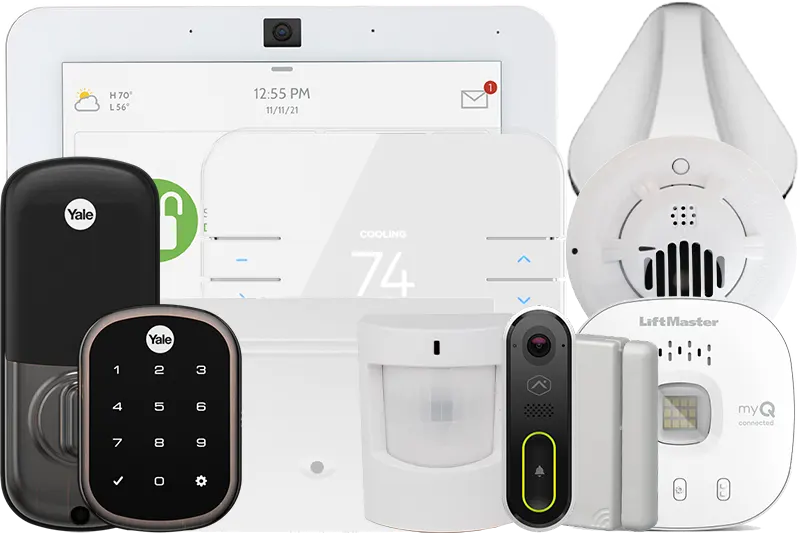 1 Main Display Panel Keypad
1 LTE Cellular Radio
3 Motion Detectors
3 Glass Break Detectors
8 Door/Window Sensors
1 Garage Door Control
Alarm.com Thermostat
1 Video Doorbell with Alarm.com
1 Encore Firefighter Detector
1 Wireless CO Detector
1 Water Leak Detector
Yale Touchscreen Door Lock
$1399 Due at Installation
Keep in mind that any of our package systems add value to your home. How? Once your agreement with us is complete, you own the system. It becomes a part of your house—one that adds appraisal value. Remember, you're investing not only in your security and peace of mind, but also your financial future.